https://www.adorama.com/alc/canon-eos-r-canon-debuts-new-full-frame-mirrorless-camera-system
The wait is over! Canon users have long been clamoring for a full-frame mirrorless camera from the brand, and today we finally get our first look at the EOS R—Canon's first full-frame mirrorless camera and lens system.

Canon has officially debuted their new EOS R mirrorless camera, which boasts a 30.3MP full-frame sensor and the brand's DIGIC 8 image processor. But more importantly, it features Canon's new "game-changing" RF lens mount.

The EOS R Full-Frame Mirrorless Camera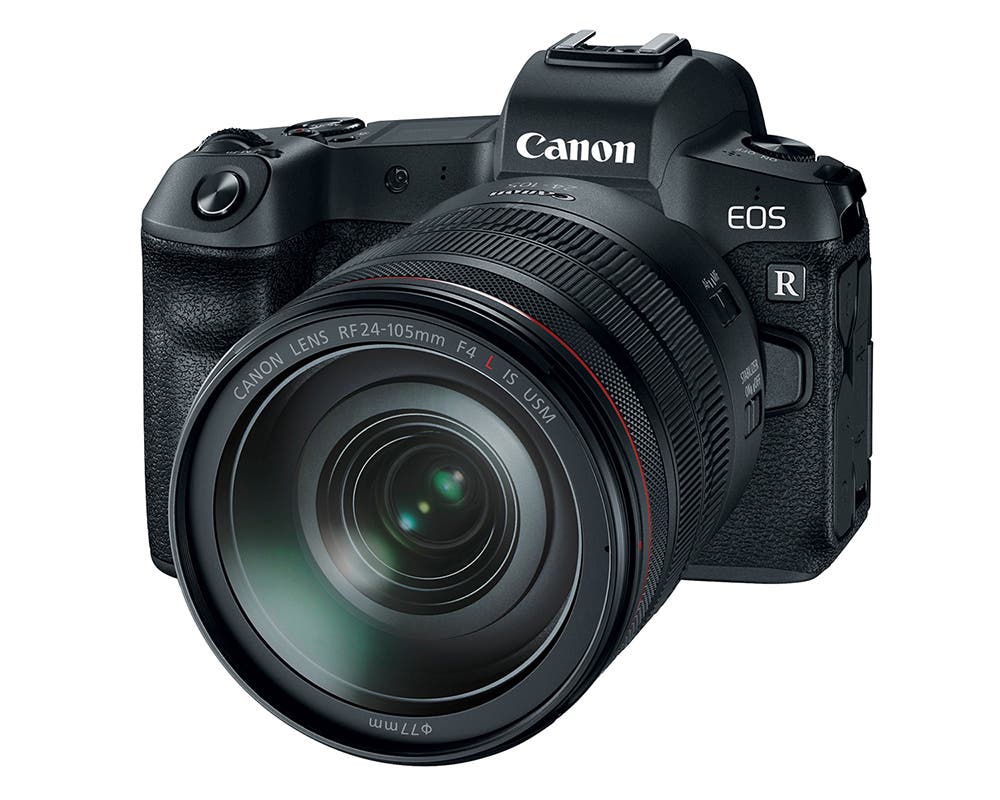 Canon EOS R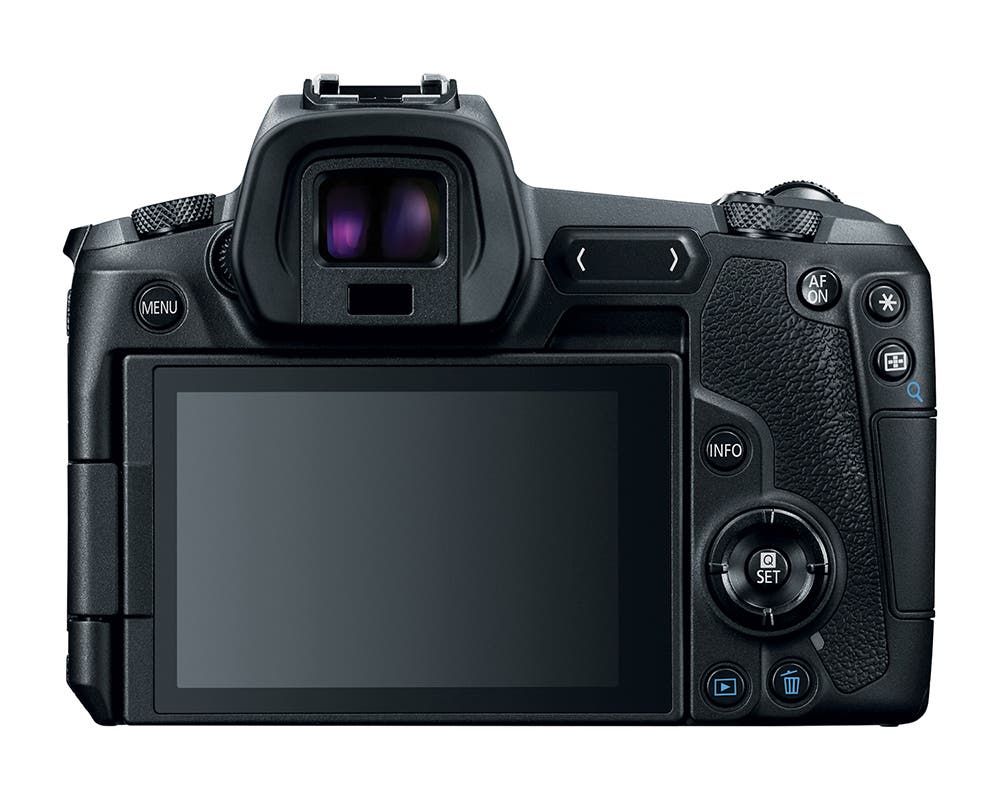 Canon EOS R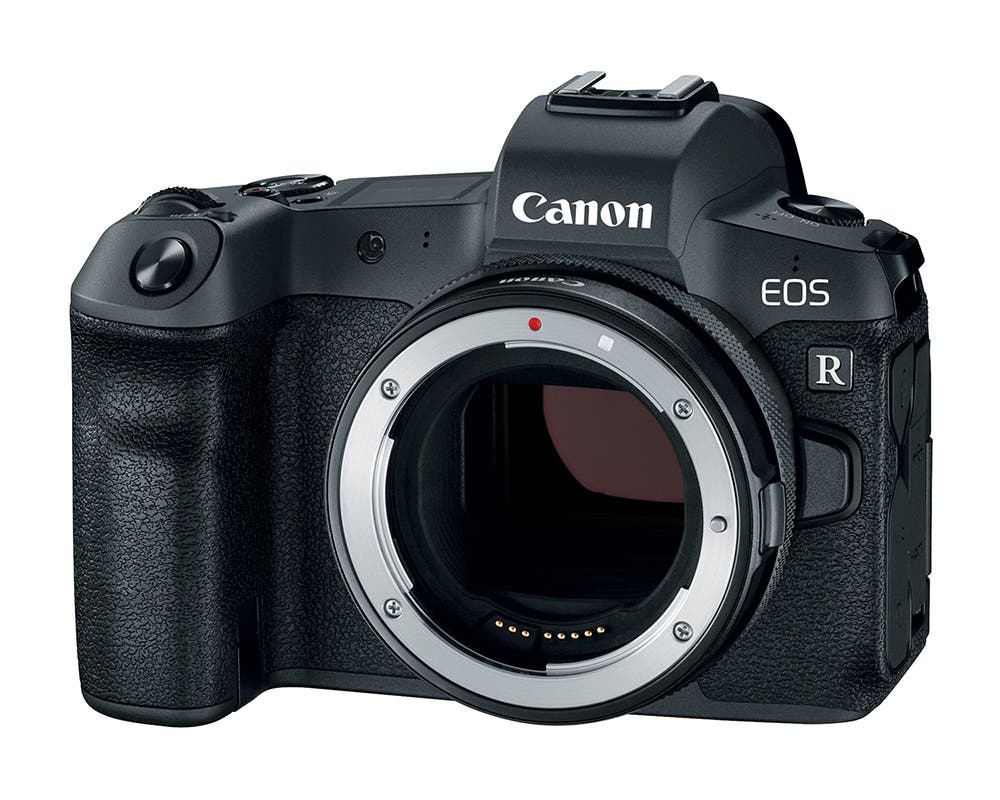 Canon EOS R

As Canon's first full-frame offering in the mirrorless market, the EOS R ($2299) packs many of the most desirable features and advanced technologies that users have come to expect from mirrorless cameras—plus so much more. Aside from stunning image quality, it offers 4K video shooting, unparalleled low-light performance, and a high-speed autofocus system.

Geared toward photographers and videographers who require a high-performance imaging tool, the EOS R features a 35mm full-frame CMOS sensor (with approximately 30.3 megapixels) and the powerful DIGIC 8 image processor to capture incredible imagery with the finest details. It's designed to perform superbly even under the most difficult lighting conditions, thanks to its ISO range of 100–40000 (100–25600 for regular video and 100–12800 for 4K) and integrated Image Stabilization.

The Dual-Pixel CMOS AF ensures ultra-fast and accurate autofocus, with a focus area of 88 percent by 100 percent and a whopping 5,655 AF points that you can manually select. Users can enjoy a focusing speed of 0.05, impressive low-light AF performance, a range of selectable AF modes, and exciting focus selection capabilities such as Touch and Drag AF, which allows the user to drag their finger on the LCD screen to select a focus point without taking their eye off the EVF.

For manual focusing, the EOS R also features Focus Peaking and Dual Pixel Focus Guide.

Other features include the 0.5-inch 3.69 million-dot OLED electronic viewfinder, a large 3.15-inch fully articulated touchscreen, a new Multi-Function bar, and the new RF lens mount.

The main innovation that ties the EOS R system together is the new RF lens mount. While it retains the large 54mm diameter of the EF mount, it features a new design that allows for a much shorter distance between the rear lens element and the sensor. This helps ensure better optical performance due to the reduced refraction and light bending, resulting in high-resolution results with superb fidelity, sharpness, and clarity. Finally, the new mount has a 12-pin connection to enable high-speed communication between the camera and lens—a feature that contributes to the EOS R being a highly efficient and powerful imaging system.

Canon is also releasing mount adapters to allow the use of EF/EF-S lenses with the EOS R mirrorless camera.

The EOS R System launches with four new lense
All lenses allow for precise adjustment directly on the lens itself. This is thanks to innovative features such as the new dedicated control ring for quick exposure adjustments through the EVF, as well as dials for manual focus and zooming (in variable focal length lenses).

Canon is also launching three mount adapters for use with EF and EF-S lenses: